Monolith B Series
Technical
Download
Having trouble downloading? Disable your pop up blocker in your browser's address bar.
The Monolith Type B is a modular solid surface sink in Glacier White Corian™ that was developed for use with deck-mounted fixtures. It has a 6" back deck to accommodate most commercial faucets and soap dispensers. Accommodating from one to four users, each station is separated by a ten inch divider, that offers hygienic spacing and counter space. The single-user sink has a 12" countertop to the right of the washbasin. Ideally suited for both high-volume restrooms, or restaurant installations where surface area offers both personal space, and room to place belongings while washing up. Optional pipeskirts can be specified, with two designs (squared or angled) available in stainless steel, black, or white powder coat. Optional side caps for pipeskirts can be specified where necessary. Please inquire. Configure your Monolith using the drop down menus on this page.
What is included with this sink?
Any Monolith Basin specified ships with the basin, mounting brackets and hardware, pre-drilled drainage holes, and drain funnels.
What if I would like a trough sink without additional spacing between users?
Monolith Sinks Type A and C offer a single, integrated basin.
What if I want to use this sink with wall-mounted fixtures?
Monolith Sinks Type C and Type D are configured with a slimmer back deck for use with wall mounted fixtures.
What solid surface materials can I choose from?
Our standard finish is Corian™ Glacier White. An additional TSL-curated range of Corian™ is available with a 4 week lead time. However, we can work with any major solid surface brand on the market.
Can the Monolith be customized?
Yes! We offer a custom sink service. To request more information or initiate the design process, please visit our Custom services page [LINK] and fill out the introductory form
How do I use the Monolith with TSL or other soap systems?
You have two options for soap system placement with the Monolith System. Soap reservoirs can either be placed in the pipeskirt cavity, or mounted in-wall, providing your plans include an access panel for refilling. Always follow manufacturer instructions for placement of the soap reservoirs to ensure proper function.
Is solid surface hygienic?
Solid surface is one of the most hygienic sink materials on the market as it is non-porous. For healthcare installations, or other hygiene-conscious installations, antimicrobial solid surface finishes are available. Kindly note, color options can be limited for antimicrobial brands.
What is the WELL Standard for sinks?
The WELL Building Standard requires a 10" watergap between faucet and the bottom of the sink. The Monolith and Ribbon Systems have been designed to accommadate this recommendation.
Is the Monolith a good specification for LEED standard projects?
Yes, solid surface basins are compliant with LEED environmental regulations and the Monolith has been included in several LEED-certified projects.
Where are your sinks manufactured?
Our sinks are manufactured by a small team of dedicated craftsmen in British Columbia.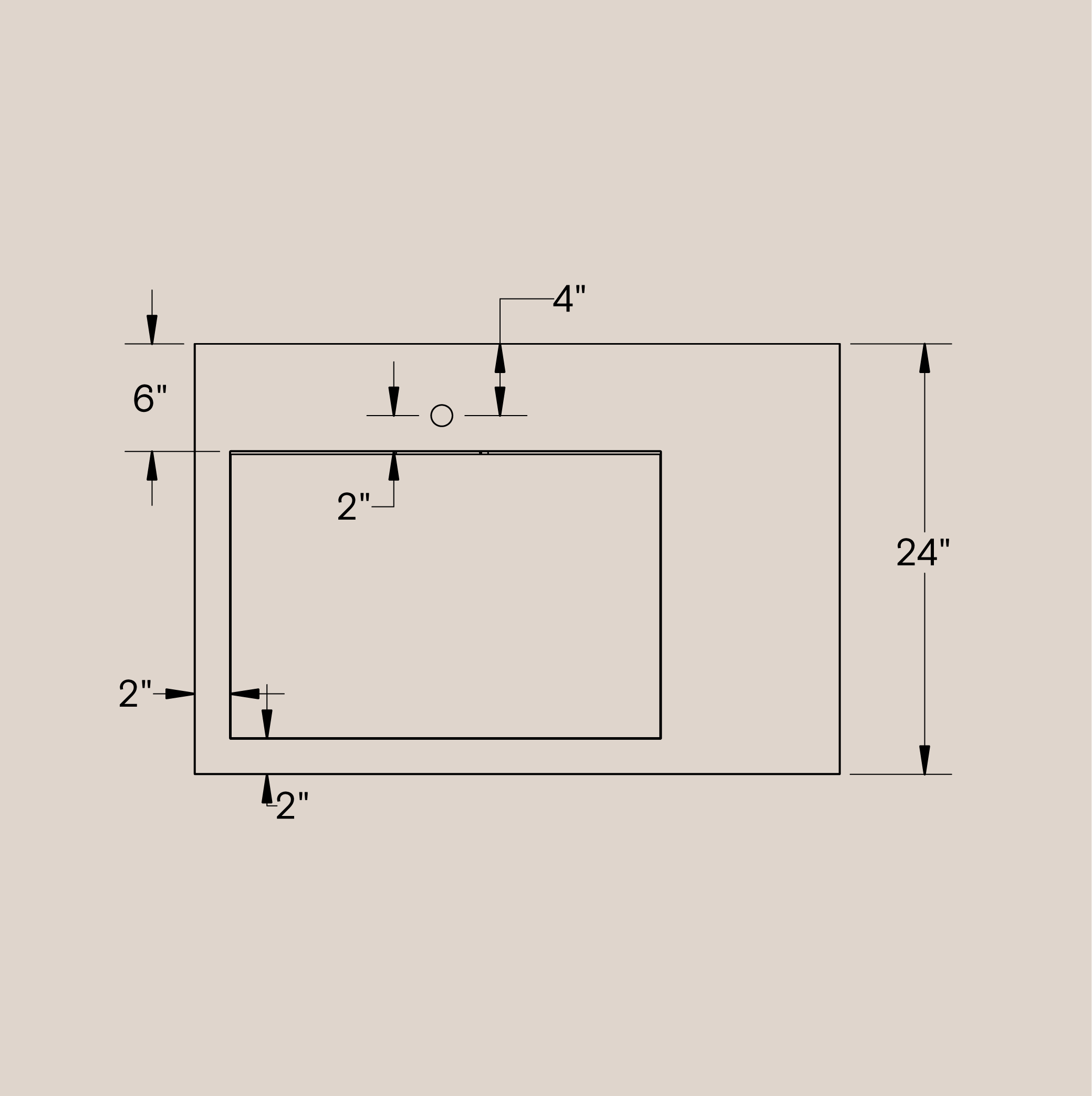 Technical Data
Sink composition:
100% solid surface (acrylic/resin)
Bracket composition:
Stainless Steel
Pipeskirt composition:
Stainless steel
Fabrication:
Fabricated using CNC and hand-finishing in Los Angeles and British Columbia
Compliances and approvals:
IRC 2009, 2012, 2015,2018; UPC 2009, 2102, 2015, 2018, 2021; NPC 2005, 2010. 2015; CSA B45.5 / IAPMO Z124-2107; ADA; LEED
x
Enter your email to download your files