TSL.465 Wall-Mounted Soap Dispenser
Technical
Download
Having trouble downloading? Disable your pop up blocker in your browser's address bar.
The 465 automatic soap dispenser is a wall-mounted fixture with a sturdy, cylindrical housing. The soap dispenser has a discrete infrared sensor on the underside of the barrel. A small nozzle dispenses a precise amount of soap per use. The fixture is compatible with foam soap only, and is available in two finishes: brushed and polished. Corresponds to the Lovair L180 faucet.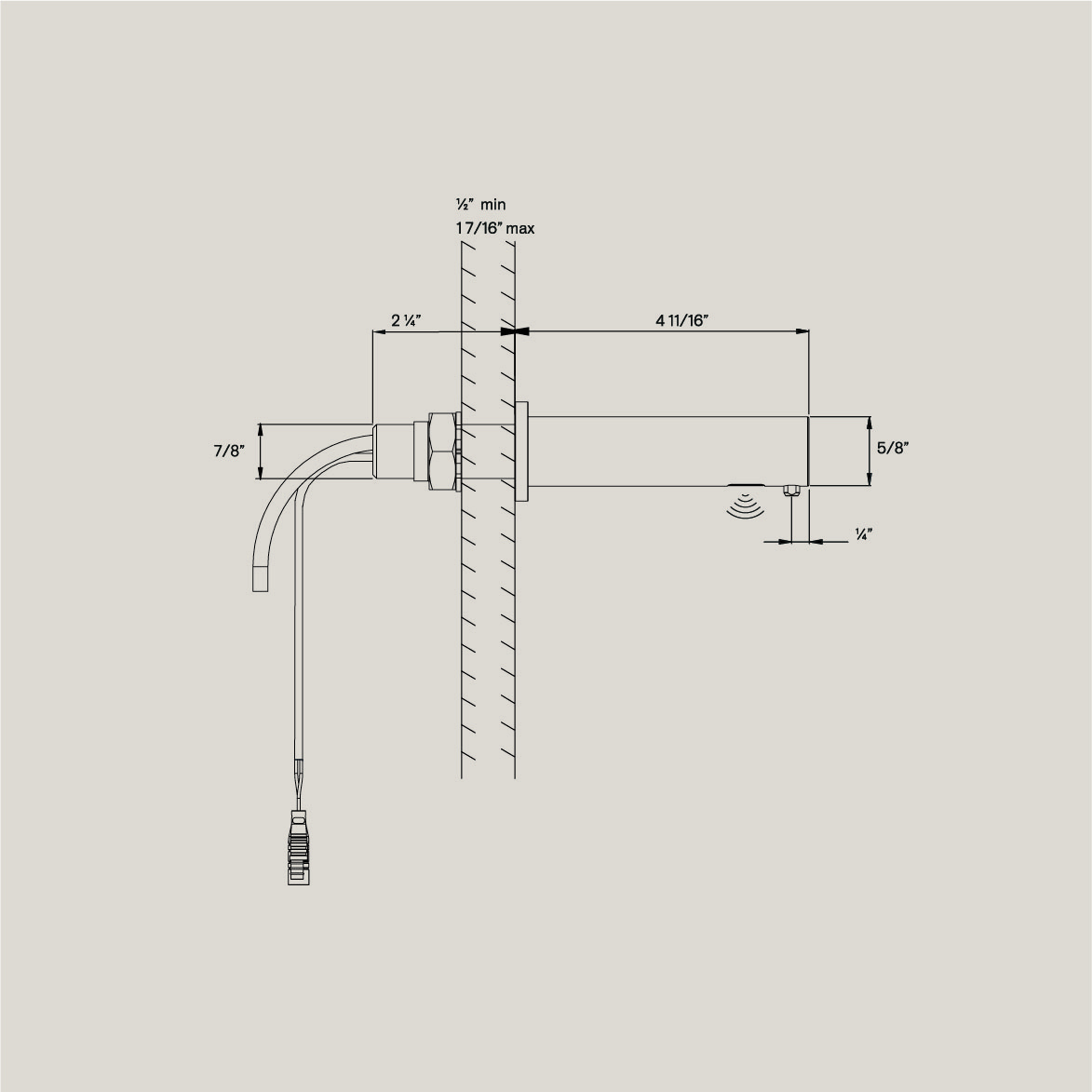 Technical data
Min/max operations pressure:
7.2 - 116 psi
Flow rate:
1GPM standard; 0.5 and 1.59 GMP available
Aerator style:
Cascade
Sensor range:
Preset to 4 23/32"; minimum 2"; maximum 7 7/8"
Warranty:
1 year parts + labor


x
Enter your email to download your files